New!
50+ additional industry reports are available for download
We regularly publish reports about merger and acquisition developments in many different industries and sub-sectors. As our client, you can trust our knowledge within your sector as well as our genuine desire to lead you toward success.
Market trends and outlook on the global healthy beverages market
Now that wellness has become a mainstream lifestyle, companies in the food and beverage industry have to continuously reposition their products and brands to meet consumers' needs. Wellness trends started ...
M&A Insights

China
With the United States poised to deploy its most powerful weapon, the dollar, how is China planning to circumvent the impact of a potential currency war? Oaklins' specialist Angela Chen looks at the Chinese government's first steps towards digitalizing the RMB to decouple it from the US dollar system and examines the likely consequences for Chinese M&A activity. ...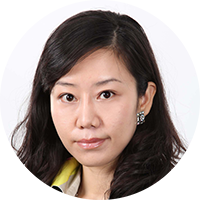 Angela Chen
"Outbound transactions, on the other hand, are decreasing as a result of the trade war and Europe's General Data Protection Regulation (GDPR), which inhibits investment from outside the European Union. The slowing global economy is also depressing outbound Chinese M&A, although there is still considerable activity among small and medium-sized companies, especially in regions where protectionist measures have been more muted."
The importance of M&A in remaining competitive in the cheese industry
With many dairy groups realizing that M&A provides the easiest route to enter new markets and with cheap capital available to pave the way, deal activity ...
"We know the trends, drivers and opportunities in 15 key industries and numerous niche sectors worldwide"
800+
advisors collaborating in over 45 countries
15
industries covered by dedicated specialists
Global trends and transactions in today's food flavors industry
Today's food flavors market is affected by various worldwide trends that include a growing population and changing customer demands. Understanding ...
Innovate to stay ahead in the glass processing sector
Although the manufacture of raw flat glass follows a well-established process—and basic flat glass products are made in a similar manner—technological innovations still occur.
Spotting opportunities for growth in the fast-moving fashion market
In the ever-changing world of fashion, disruption continues to shape the industry both on and off the catwalk: we look at six decision-influencing trends.
Vikas Dawra
"The next few years will be very exciting, as the country reaps the benefits of reforms and global capital makes its way to India. With its deep demographic advantages and the availability of a robust financial sector backed by a businessreform-oriented government, we expect M&A activity to increase manifold."
M&A Insights

India
Quarterly update on the M&A market
What's your next step?
If mergers, acquisitions or divestitures of businesses or business units are part of your strategy, we would welcome the opportunity to exchange ideas with you.