---
Spotlight
China National Building Material Co., Ltd. (CNBM) is a state-owned building materials business listed on The Stock Exchange of Hong Kong with a market capitalization of US$10.1 billion.
CNBM states its strategic goal is "to become a world-class manufacturer of building materials and to maximize shareholder return". Its core values are "innovation, performance, harmony and responsibility". The group's main focus areas are: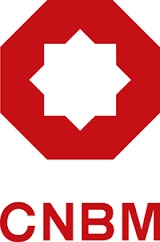 CNBM is a significant market participant. There have been a number of interesting insights into the group, its investment activity and the wider M&A landscape - a selection of which we have provided below.
Shou Peng, Executive Director of China National Building Materials Group, commented in China Daily that the acquisition of the business and assets of the solar production operations of Avancis GmbH & Co. KG is key for CNBM to further develop the building materials and energy materials industries. The transaction is expected to help CNBM master thin-film solar cell and special glass manufacturing technologies, as well as help break the monopoly of international market participants in this area.
Additionally, the transaction is expected to promote the rapid and sustainable development of China's new energy industry.
According to a report in Hexun News, Zhijiang Liu, Chairman of China National Materials Company (a subsidiary of CNBM), stated at the China Building Materials Industry Annual Economic Forum that The Belt and Road Initiative represents a new opportunity for Chinese building materials market participants to implement an internationalization strategy. When selecting overseas projects to invest in, CNBM looks for those with high demand, a large market and access to resources, as well as an opportunity to promote the use of SINOMA technology in the cement industry, all with the aim of increasing the influence of Chinese enterprises.
Sohu.com has reported Zhiping Song, CNBM's President, noted that when doing cross-border transactions, Chinese companies should always be cooperative and share resources such as engineering services, capital investment and operations management in order to achieve a win-win situation.
Reflecting on Chinese companies in the cement industry being acquired by or merged with global enterprises, Renwei Zhang, an independent non-executive director at CNBM, says that with China's rapid development, it is crucial for those operating in the building materials industry to seize available opportunities. The main elements of development are resources, technology and capital. Renwei Zhang does not believe one should refuse foreign investment based on a perceived threat to national security. He emphasizes that China should guide foreign investment with industry development planning and policies, and thinks that key projects should be approved by relevant departments in China to measure whether the foreign investment makes sense.
Some key questions to ask when considering foreign investment are:
will the transaction result in a loss of national assets?
will the investment result in the formation of a monopoly?
does the investment comply with regulated procedures, such as the bidding process?

Empower the ambitious