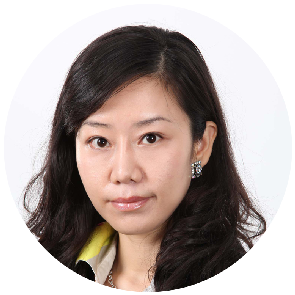 Angela Chen
Managing Partner Oaklins HFG China
---
Angela Chen, Oaklins' manufacturing and distribution of building materials specialist in China, is pleased to share some high-level industry intelligence in this edition of Spot On.
Manufacturing & Distribution of Building Materials
"The Chinese market is experiencing a change as a result of ongoing influential events, happening both domestically and abroad, such as the removal of presidential term limits in China and the tariff war with the USA. Additionally, due to the implementation of further restrictions, the Committee on Foreign Investment in the United States (CFIUS) reviews are taking longer than ever before, resulting in challenging deal-making conditions between China and the USA. Subsequently, we have observed more capital from China flowing into Europe. We believe that cross-border M&A transactions represent a significant opportunity for an increasing number of Chinese companies operating in the building materials sector, allowing businesses to penetrate new markets and benefit from synergies created. In this newsletter, we will look into the market trends and M&A transactions in the building materials manufacturing sub-sector."
---
Market trends
China has become the largest manufacturer and consumer of building materials in the world, leading in output of products such as cement, plate glass, building ceramics and wall material. Meanwhile, quality is increasing and consumption of natural resources and raw materials is decreasing, as new materials are being developed which are playing an important role in the industry.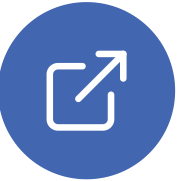 External factors analysis
There are a number of external factors impacting the
building materials industry in China. These include:
Chinese government support of the industry through policy-making in recent years. One example is a series of regulations issued in 2017 strongly backing the use of energy-saving building materials.
Since the end of 2016, prices of aluminium ingot, glass and packing materials have been climbing, leading to a cost increase for businesses, a significant squeeze on profits and fiercer competition. As a result, it has become critical for companies to progress and innovate in order to drive profits.
Large-scale urbanization continues to provide a solid cornerstone for the building materials industry.
The industry is embracing technological innovation — new materials, particularly those which are energyefficient, are driving significant new demand and products are becoming greener and multi-functional.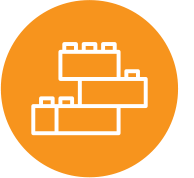 Building materials market in China
In 2017, the building materials manufacturing market continued increasing, generating an added value of 3.6%. The price of building materials rose significantly with a year-over-year (YOY) growth of 8.2%, reversing the previous two-year decline. Overall, industry performance is recovering with revenues increasing to US$1,200 billion, representing YOY growth of 8%. Meanwhile, the export of building materials from China has shown a decrease of 1.3%, falling to US$30.6 billion over the same period.
Increasing urbanization
The total population living in urban areas increased from 26% in 1990 to 59.4% in 2017. (Source: People's Daily).
By 2025, about 900 million will be living in cities, representing 70% of China's population. (Source: The New York Times).
Cross-border M&A transactions represent a significant opportunity for an increasing number of Chinese companies operating in the building materials sector
---
Analysis of different sectors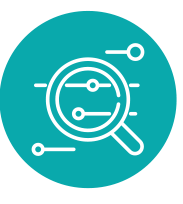 Cement:

The cement sub-sector is a regional market subject to seasonality. High and stable demand coupled with increased cement prices have driven profits up considerably. However, the sector is highly dependent on the macro-economy, making demand vulnerable to economic downturns.

Ceramics:

The number of building ceramics enterprises in China has decreased from 1,452 in 2014 to 1,366 in 2017, a decrease of 5.92%. In comparison to the overall sector landscape, which remains concentrated, the ceramics sector is still highly fragmented.

Steel:

In 2011 China was the largest producer of steel in the world, producing 45% of the world's steel, until the Chinese stock market crash in 2016 which resulted in a decrease in material supply and increase in price.
a) Graphene: Due to its unique qualities, graphene has significant potential as a building material and is currently being used to enhance mechanical properties and endurance. Furthermore, graphene has the potential to improve electrical and thermal conductivity and to provide intelligent functions.
b) CFRP (Carbon Fiber Reinforced Plastic): As a non-metallic
material, CFRP has a wide range of potential applications.
A key trait is its highly specific strength, making it widely used in products in need of weight reduction. The corrosion resistance of CFRP makes it a good fit for building reinforcement.
a) Green coating: To advance environmental protection, the Chinese government implemented a 4% coating consumption tax in February 2015, with incentives for enterprises meeting environmental protection standards.
b) Low-emissivity glass (Low-e glass): This material is recommended for its low radiation and heat preservation properties, as well as its low cost. It is estimated that the growth rate of demand for energy saving products will be greater than 35% over the next ten years.
China used more concrete in 3 years than the US
used in the 20th century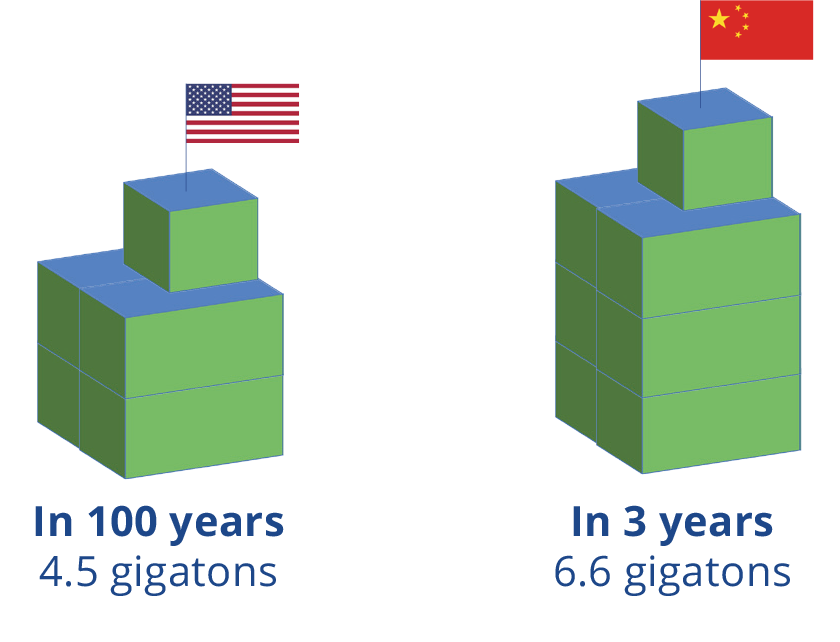 Source: Forbes
---
Value chain

---
Cross-border Chinese transactions
As the industry in China grows, we are witnessing a larger number of cross-border M&A transactions and investments by Chinese companies involving businesses throughout Europe, North America and Australia. Examples of recent M&A and investment activities include:
Acquisition of Permasteelisa S.p.A. by Grandland Holding Group Co., Ltd.
Permasteelisa, based in Italy, designs, manufactures and instal ls architectural components, offering curtain walls, partition walls, doors and facades
Grandland Holding Group Co., Ltd. is engaged in real estate development, architectural decoration design and construction, and chemical environmental protection coatings
The implied enterprise value of the deal has been reported as U S$1,016 million, representing 0.7x LTM (last twelve months) revenue and 34.6x LT M EBITDA
This transaction gives Grandland the opportunity to differentiate its current offering in the curtain wall market with access to a pre mium brand, complementing Grandland's focus on interiors
Investment by China Lesso Group Holdings Limited in Artaic LLC
Incorporated in 2007 and based in Boston, USA, Artaic designs and fabricates custom tile-work for commercial and residential markets. They make mosaic and tile designs for a variety of uses and offer installation services
China Lesso Group is involved in the manufacture of building materials and interior decoration products
Ted Acworth, Founder and CEO of Artaic, is quoted as saying "I think Lesso saw an interesting product that they could sell in China. They're kind of known as the Ikea or Home Depot of China."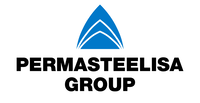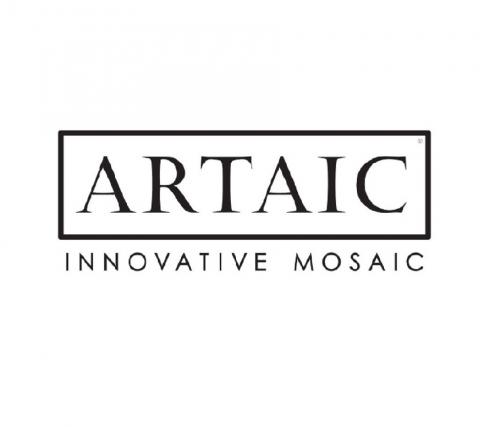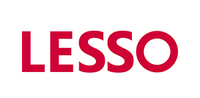 China has become the largest manufacturer and consumer of building materials in the world