---
QUARTERLY STATISTICS
NETHERLANDS / EUROPE
EDITION #2
DUTCH & EUROPEAN MARKET TRENDS
---
MULTIPLE DEVELOPMENTS EUROPE
---
SELECTED M&A TRANSACTIONS
---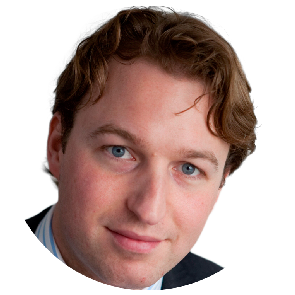 Frederik van der Schoot
Managing Partner Oaklins Netherlands
---
"For those who aspire to achieve great things, pushing boundaries to be successful is necessary. Our clients know that in order to do what has not been done, you need to believe you can do it. It's a mentality we share with our clients. Together, we believe anything is possible."
Ongoing strong M&A market in the Netherlands, with also continued high activity in Europe
The total number of transactions in the Netherlands in HY 2018 totaled 272 deals, 25 more than in the same period of the previous year. This year had a firing start with 145 deals in the first quarter. The second quarter of 2018 slowed somewhat down with a decrease of 12.4% in the number of transactions (127 deals). However, this score is still higher compared to the same quarter in 2016 (122 deals).
In HY 2018, we particularly see a lot of activity in the TMT sector (31.9%), followed by transactions in the industrial segment 19.2%) and consumer industry (incl. food & retail | 11.8%). The vast majority of the transactions in HY 2018 where strategic buyer deals (70.6%), where the remaining part consists of financial buyer deals (29.4%).
In the European market, trends slightly differed as in Q2 2018 1,997 deals were closed, which is an increase of almost 12% compared to Q1 2018. Compared to Q2 2017, the second quarter of 2018 saw a decrease of 6% in number of transactions. We expect that, fueled by the ongoing economic prosperity and continuing low interest rates, the Dutch and European M&A markets will continue to prosper in the coming quarter.
This report aims to explain and map trends in the Dutch as well as the European M&A market on a quarter by quarter basis. It gives you an overview of key transactions, trends and related news within the M&A market and beyond. The content of the report is based on our own research and data from Mergermarket. The report identifies trends across markets, industries and buyer profiles.
We're Oaklins
We empower the ambitious
We are a leading M&A advisory fuelled by a true love for our work, and have put in the time and dedication to developing unparalleled sector expertise.
Our senior professionals have worked closely together for over 30 years within 16 key industry sectors and are proud of a solid track record of over 5,000 successfully closed deals. Our clients find that the faith they put in us is well placed, and that our results keep them on top.