---
European M&A Market
European transactions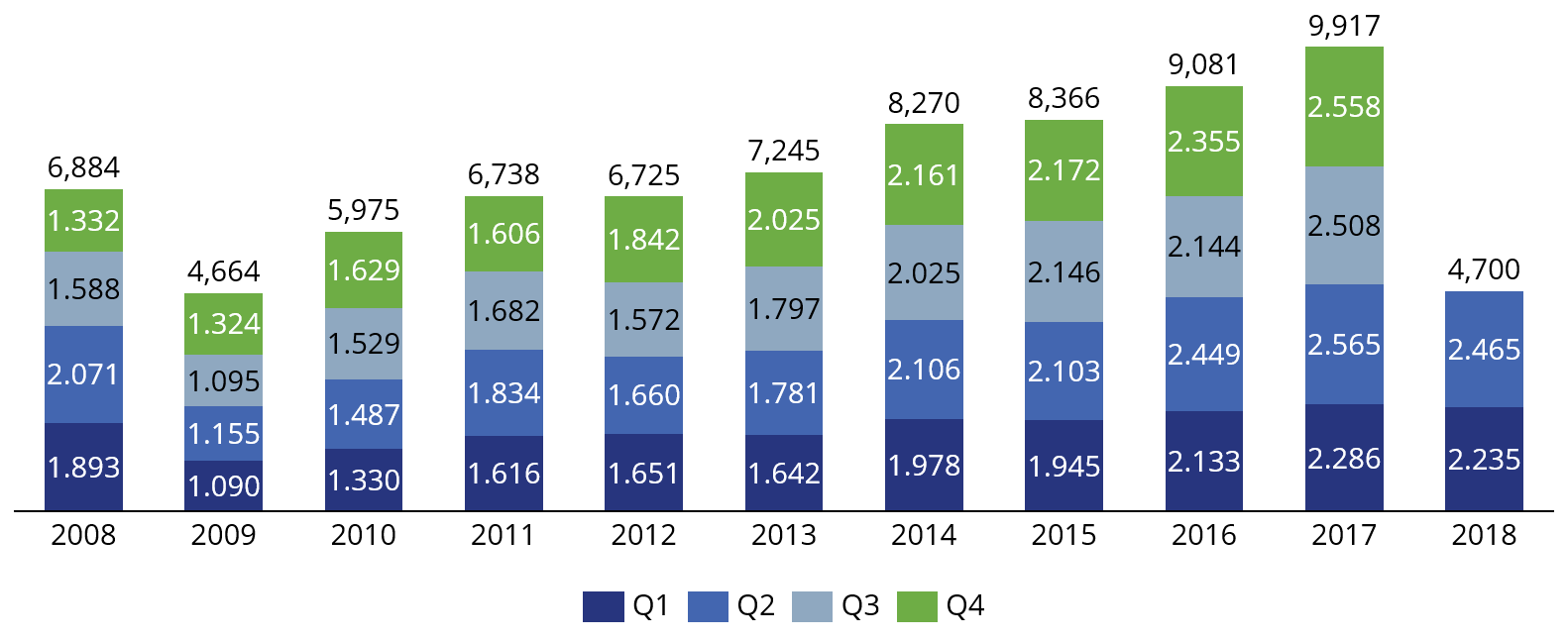 The graph shows all buy and sell transactions in Europe. In total, Q2 2018 shows 2,456 completed transactions which is up by 10% compared to the previous quarter (Q1 2018). However, this figure shows a decline in transactions compared to Q2 2017 of 4%.
* per year and quarter with a correction for undisclosed deals in 2018 (correction: 248 deals)
---
European companies' transactions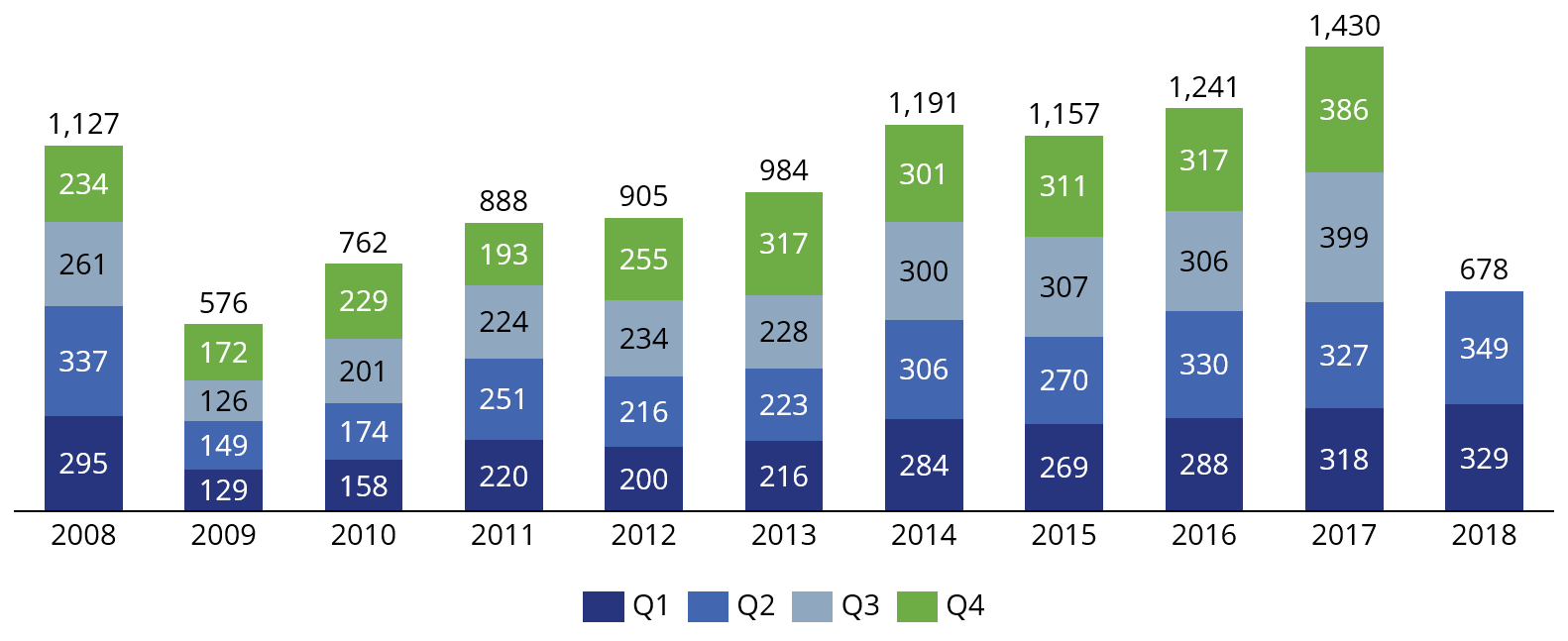 The graph shows all European company transactions by volume in every year and quarter. In Q2, this amounted to 1997 transactions which is an increase of 12% compared to Q1 2018. On the other hand, compared to the same period last year, the figure is down by 6%.
---
European transactions of non-European companies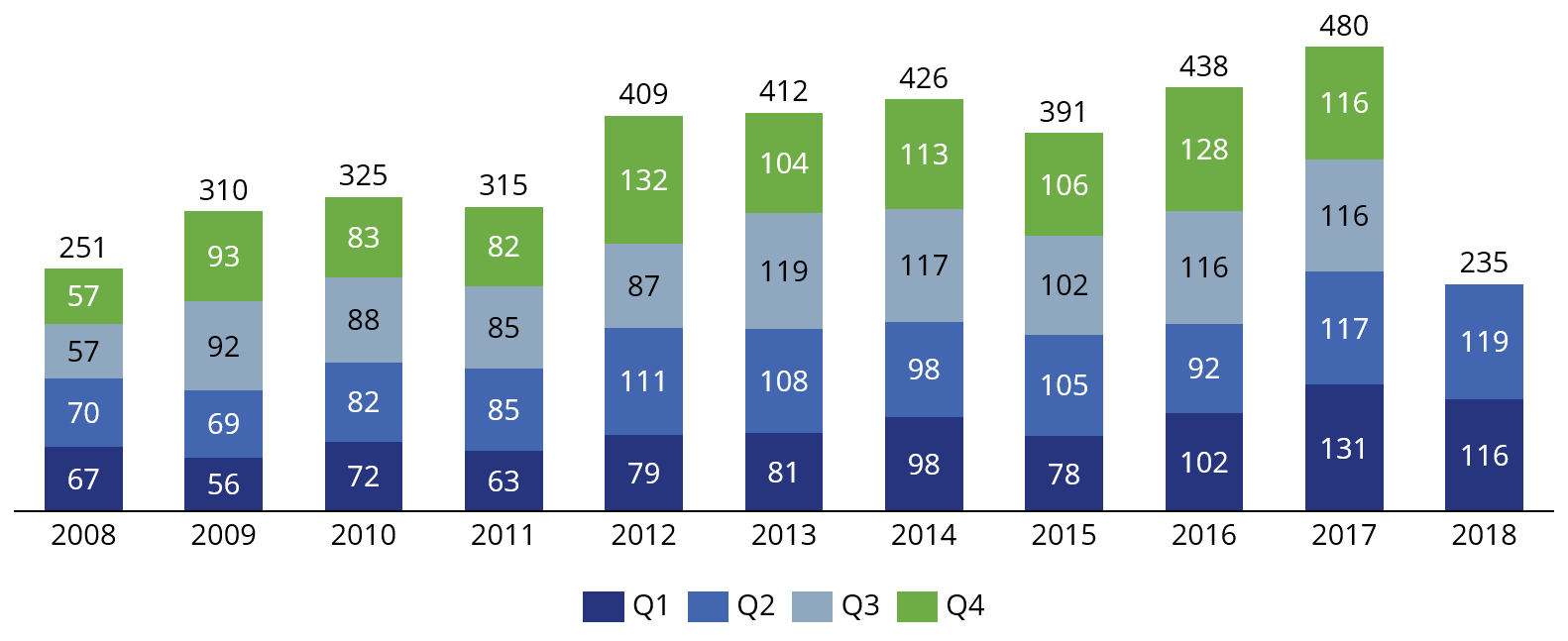 In Q2 2018, European region companies sold 119 non-European companies. The developments show a 3% increase compared to Q1 2018 and an increase of 2% compared to Q2 2017. .

Pursuing the extraordinary