---
Thoughts from an industry specialist
In this publication, Robert Boersma touches upon some recent transactions and ongoing mandates. Robert is the global head of Oaklins' Healthcare Group.
Why and when did you choose to focus on this particular industry?
I've been interested in the healthcare industry since my brothers started to study medicine. They are both doctors now, and I almost became one too. But instead of medicine I decided to study economics, which eventually led to a career at DSM Fine Chemicals—at the time a division of the listed life sciences company DSM N.V., an important supplier of pharmaceutical active ingredients to Big Pharma. The division had to become four times as big in size via acquisitions, which is how I caught the M&A bug. I'm very happy that I can combine my great interest in healthcare and technology with my passion for M&A in my job. Healthcare is very important to all of us. If not in terms of business then certainly as private individuals that need care or a cure. It's a sector that's not only fascinating, but also very diverse — and highly international.
When you look back, how has the Healthcare industry group evolved since?
As head of the global healthcare industry team, it is important to be on top of developments and to underline our industry knowledge and track record in specific fields. As Oaklins we are evolving from a country approach into a sector - and even increasingly into a sub-sector and super specializations - approach. Our global footprint of teams is very valuable. Not only are we well connected in our local markets, we also have extensive experience and knowledge in a great variety of sub-sectors and we are specialized in working in closely-knit international teams.
Currently, I am advising a Dutch medical technology company that is challenging the market for minimally invasive surgery with fully flexible and articulating instruments that are only 3 to 5 mm in diameter—small but robust, based on a unique technology. We are in the process of finding the right strategic partner for the company and are cooperating in this specific case with colleagues from all over the globe—from the US to China, and in Europe, for instance, with Germany, Spain and Belgium.
My main task is to make sure that every holder of a healthcare-related mandate gets the best of input and support from our international colleagues. Something that is getting easier all the time because we are increasingly being organized into focused, specialized teams with deep industry knowledge leveraging the capabilities of healthcare professionals around the world. So everybody knows who to contact for the relevant propositions. Furthermore, I monitor the healthcare-related mandates and act as a sounding board for the various deal teams. Besides that, I spend time attending conferences. Last year I went to the US for SAGES, where, among other advances, I saw the latest developments in robotic surgery. This year, I plan to go to MEDICA in Düsseldorf again.
Could you share some highlights of recent healthcare-related deal activity in the Netherlands?
We recently advised on the sale of Fysicon, a company that has developed, among other products, an advanced hemodynamic monitoring system that provides a solution for optimizing the cath lab workflow. The company was sold to Toshiba Medical Systems, which was rebranded as Canon Medical Systems during the process. The transaction included a very extensive due diligence process, which was well-managed and went very smoothly, with a great result.
Another interesting transaction was the sale of Vitreq, an ophthalmology company with a product range that focuses on the retina, at the back of the eye. We ran a so-called dual track process. On the one hand, we were raising funds for the company to boost its sales and expand its product portfolio on a stand-alone basis, while, on the other hand, we were testing the appetite of strategic parties to acquire the company. The fundraising process went very well but, nevertheless, at the end of the day the shareholders decided to sell the company under very attractive terms to Beaver-Visitec International (BVI), a ophthalmology company with its head-office based in the US and backed by private equity firm TPG. BVI had no products for the retina in their portfolio and had missed out on the sale of another company in the same segment. For Vitreq it meant that they became the focal point for retina within BVI, with ample opportunities for growth via access to a much larger sales force: a clear win-win for both parties.
"If you are small and local but have a really interesting product, it is probably better to team up with one of the strategic players. Instead of trying to beat them, join them"
HEALTHCARE
---
With specialists in crucial markets globally and knowledge of local industry regulations, we help you find and realize new opportunities.
Regarding your sub-sector expertise. In which sub-sector are you specialized, and what are the trends and drivers for M&A activity in that space?
The last couple of years I personally have been very much involved in medical technology and device-related transactions. What we often see is that companies that have developed very interesting high-tech products, and have obtained all the necessary CE, FDA and CFDA approvals, are questioning whether they should invest heavily in setting up their own sales force. And for good reasons: the investments in money and time that are needed to build a relevant sales team are huge. The golden rule is that, on average, plans will take twice as long and are twice as expensive as initially expected.
And in most sectors, due to a consolidation process that already started many years ago, only a couple of big ticket strategic players control the market. These are typically the parties that have extensive international sales teams and know the tricks of the trade in hospitals or hospital chains. Although FDA approval might be great, at the end of the day your product also needs to be approved by the hospital, and there is a lot of red tape involved before the purchasing department will put you on the cleared products list. Also, competition from the large strategic players in that space is fierce. The bottom line is: if you are small and local but have a really interesting product, it is probably better to team up with a large strategic player with significant resources. Instead of trying to beat them, join them. A big part of our job is to find out, together with our clients, what the competitive edge is in a certain space and for which strategic parties we can create the fear of missing out on a great and well-protected technology.
Many of the SME's in the German healthcare industry, especially those manufacturing class II or class III products, complain about ever-increasing regulatory complexity, the most recent chapter being the introduction of the new medical device regulation (MDR). How is that seen among mid-sized healthcare companies in the Netherlands?
Medical devices can provide great benefits, but they can also present potential risks—especially the implantable ones. In the past, regulations were a bit too light. In my view, it is important to have the right balance between protecting patients from unsafe products and making sure that new, innovative products which can be beneficial to patients can be introduced without unnecessary delays.
To answer your question, I think the situation in the Netherlands is not much different than it is in Germany. Especially for smaller to mid-sized companies, it is quite a burden to adhere to all the red tape. For some this could even be another trigger to team up with one of the larger market players, where quality and reliability (Q&R) departments tend to be bigger and better equipped.
It's no secret that there are many sub-sectors with very high venture and M&A activity. What is the hottest medical device sector in your eyes?
As you may have noticed, I really like innovative, technology-based products so my answer may be a bit biased. I see very interesting developments in cancer diagnostics, molecular imaging and MRI-guided radiation therapy to treat cancer, as well as personalized medicine.
Another very interesting sector is robotic surgical systems. The surgical instruments market alone is expected to reach more than US$12 billion by 2025. And an increasing percentage of surgical procedures will be operated by robotic surgical systems. Along with the clear market leader in robotics, Intuitive, known for its da Vinci robotic system, many other companies are ready to enter the market. A nice example is, for instance, Verb Surgical, a joint venture between Ethicon of Johnson & Johnson and Verily Life Sciences (a subsidiary of Alphabet Inc, the holding company of Google). Both companies have invested US$500 million in this startup and Verb's goal is to introduce a better, cheaper surgical robot into the market in 2020, including software tools for capturing insights from procedures. But also companies like Medrobotics and CMR have interesting propositions. We will be keeping an eye on this sub-sector, for sure!
"The golden rule is that, on average, plans will take twice as long and are twice as expensive as initially expected"
Talk to our industry specialist
With decades at the forefront of M&A activity, we've turned our passion for healthcare into deep sector expertise. As our client, you can trust our knowledge s well as our genuine desire to lead you toward success.
850+
advisors collaborating in over 45 countries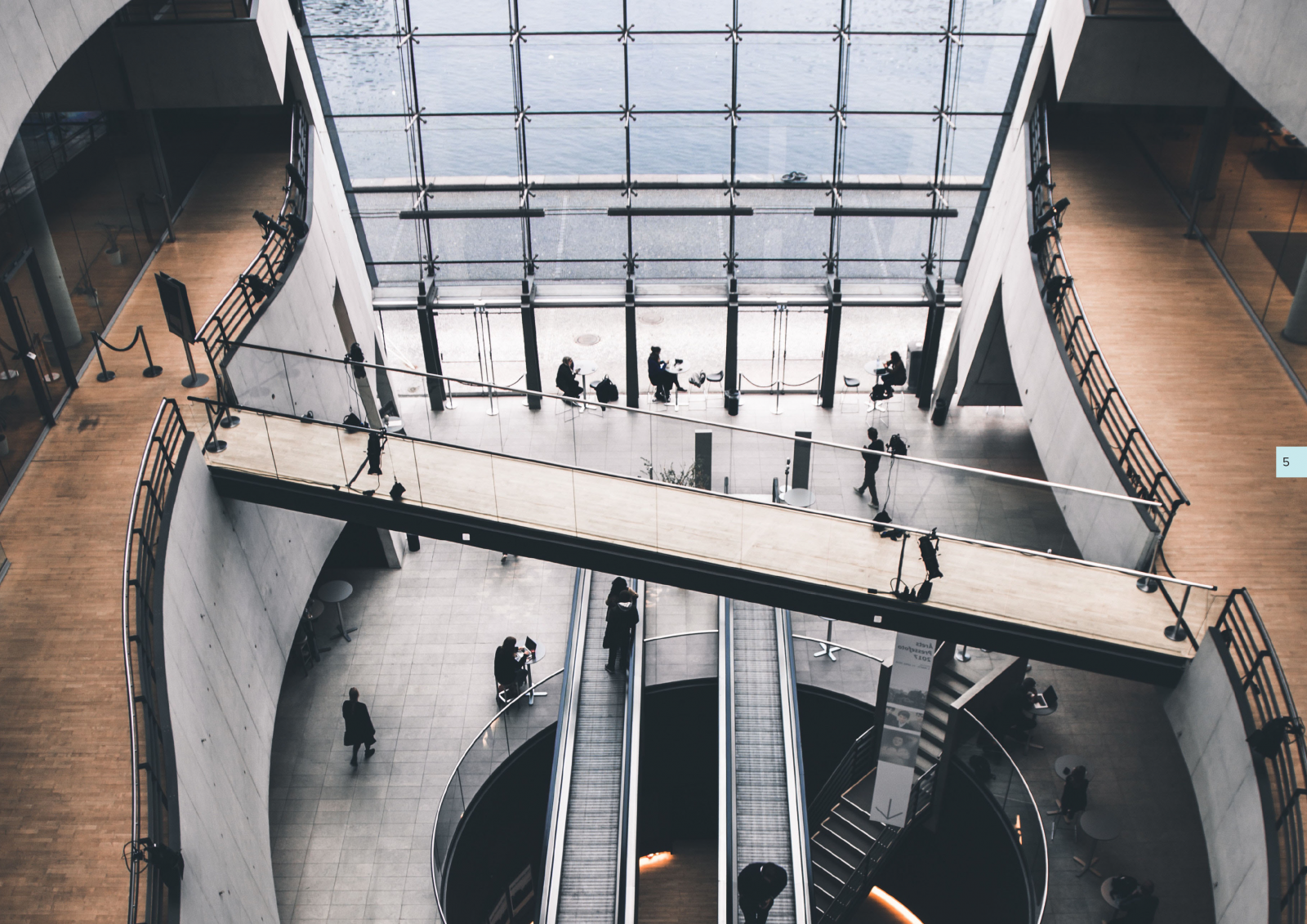 382
deals closed in Healthcare
15
Industries covered by
dedicated specialists