---
Deal Announcement
ICT Group buys Swedish IT consultancy firm Additude

---
Oaklins supports ICT Group with acquisition of Additude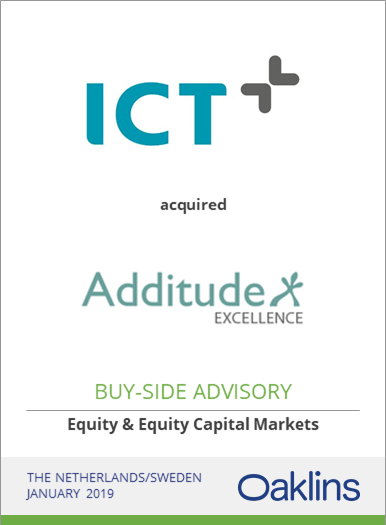 Oaklins served as exclusive buy-side advisor to ICT Group, the Dutch listed and leading industrial technology solutions and services provider, on the acquisition of Additude. Additude, located in Malmö, Sweden, is one of Sweden's leading IT consulting firms and offers market-leading services within industrial innovation processes, project engagements and consultancy. Customers include many of Sweden's largest and technology-intensive companies.
Oaklins, through its dedicated global team of sector and strategy experts, delivers unparalleled growth equity and ECM services for determining efficient international expansion strategies. Leading the transaction for Oaklins were Gerbrand ter Brugge (NL), David van Ass (NL), Sven-Ake Lewin (Sweden), Lars Gustafsson (Sweden) and Mattias Helmrich (Sweden).
As part of its mandate, Oaklins involved its offices in the Nordic countries, which in the course of two weeks provided ICT Group with input on relevant local targets and market intelligence. Additude immediately became a shortlisted party following this extensive market scan. Oaklins' teams in the Netherlands and Sweden together assisted ICT Group and executed the transaction from start to finish. Gerbrand ter Brugge, Partner Equity & ECM Advisory Oaklins Netherlands: "Additude fits perfectly with ICT Group's international expansion strategy, in which the Northern European countries are defined as important spearhead. This transaction was well picked-up by the market with a share price increase of 27%."
With over 160 professionals Additude realizes an annual turnover of around € 16 million. The company provides software and engineering consultancy services supporting customers in their innovation processes, product development and growth strategy. Additude's total range of services is primarily aimed at the IT and engineering markets. They have been appointed the prestigious "Gasell" award by Dagens Industry (The Swedish Financial Magazine) during 2016, 2017 and 2018. This distinction is awarded annually to the fastest growing companies in Sweden.
Financial terms of the deal are not disclosed.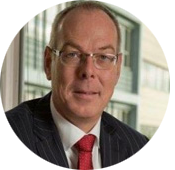 "Pleasantly surprised by Oaklins. It showed deal ownership and one face to the sellers, even though this was a cross-border deal between Sweden and the Netherlands."
Jos Bleije, CEO ICT Group
Oaklins people
Oaklins' deal teams consist of trusted advisors with an entrepreneurial mindset who combine industry expertise with local presence.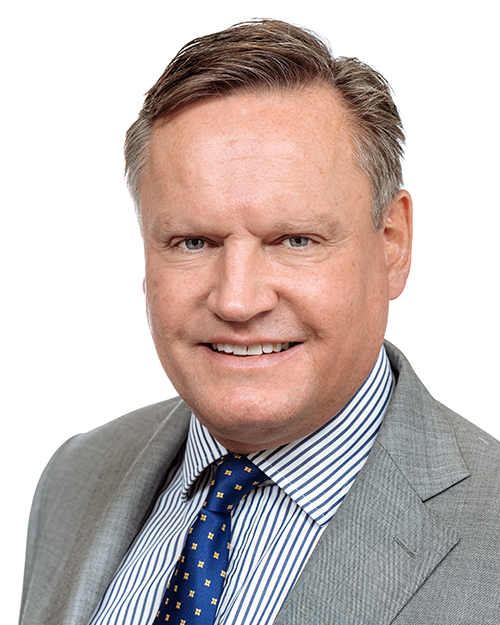 GERBRAND TER BRUGGE

Work phone: +31 20 416 1303
Mobile: +31 6 2937 9507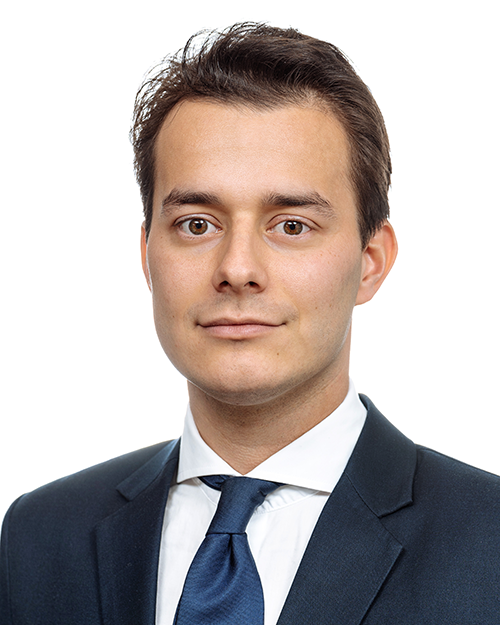 DAVID VAN ASS

Work phone: +31 20 416 1303
Mobile: +31 6 1397 9424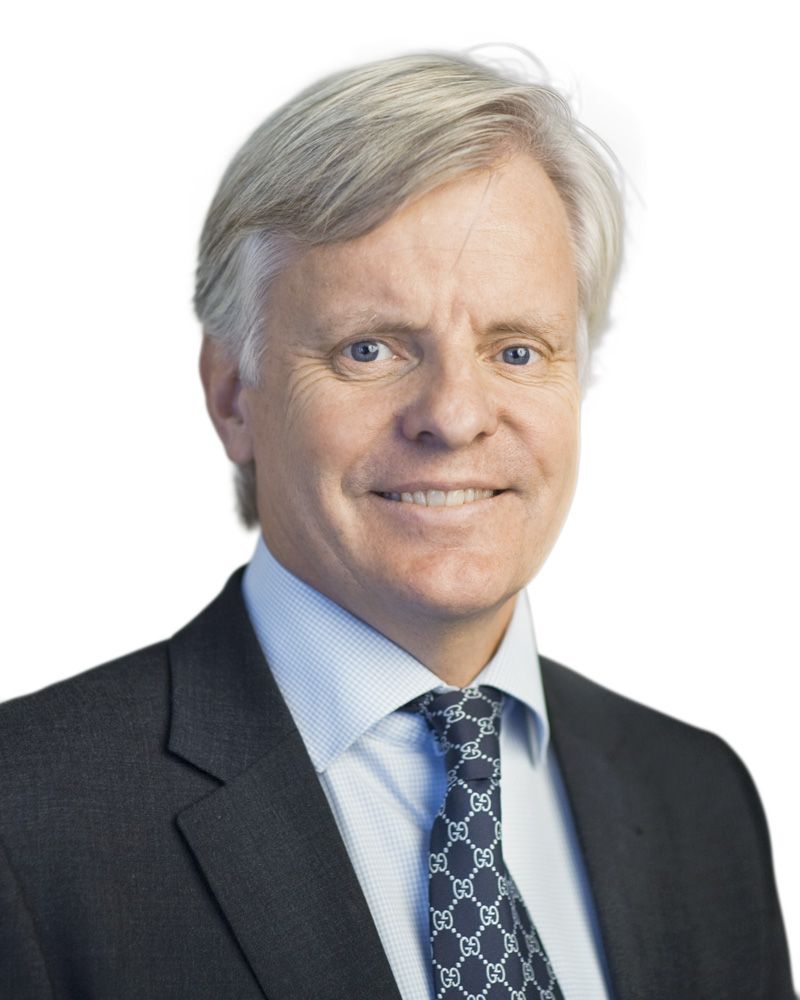 SVEN-ÅKE LEWIN

Work phone: +46 8 459 82 40
Mobile: +46 70 645 47 00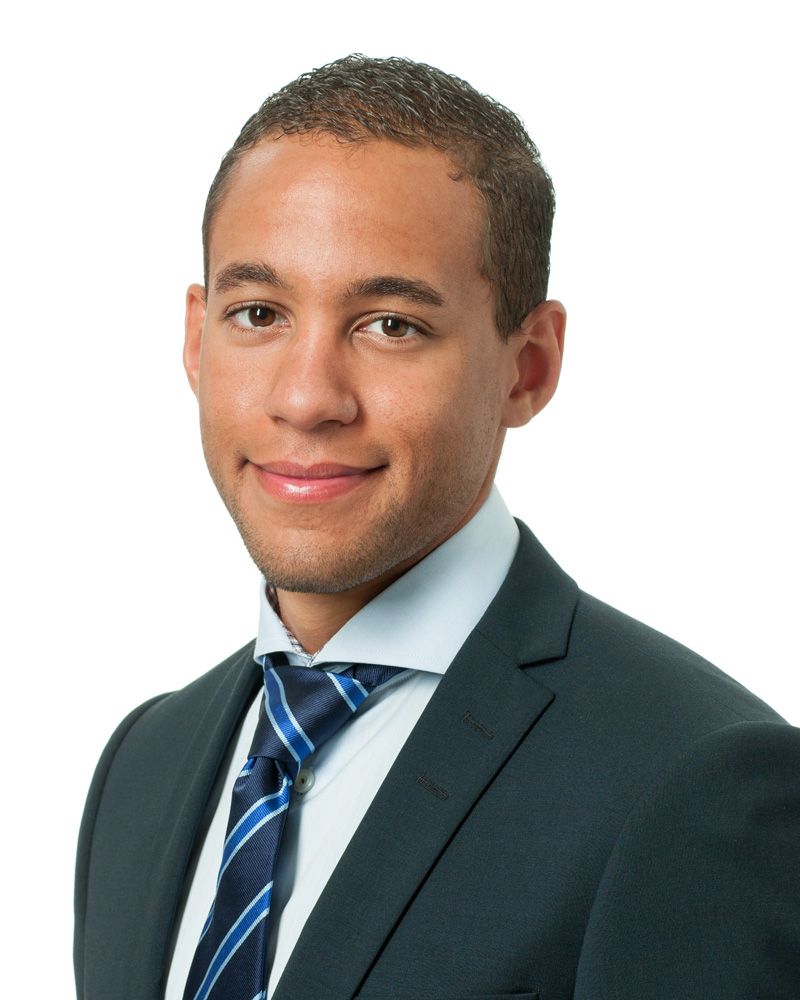 LARS GUSTAFSSON
Work phone: +46 72 553 29 19
Mobile: +46 72 553 29 19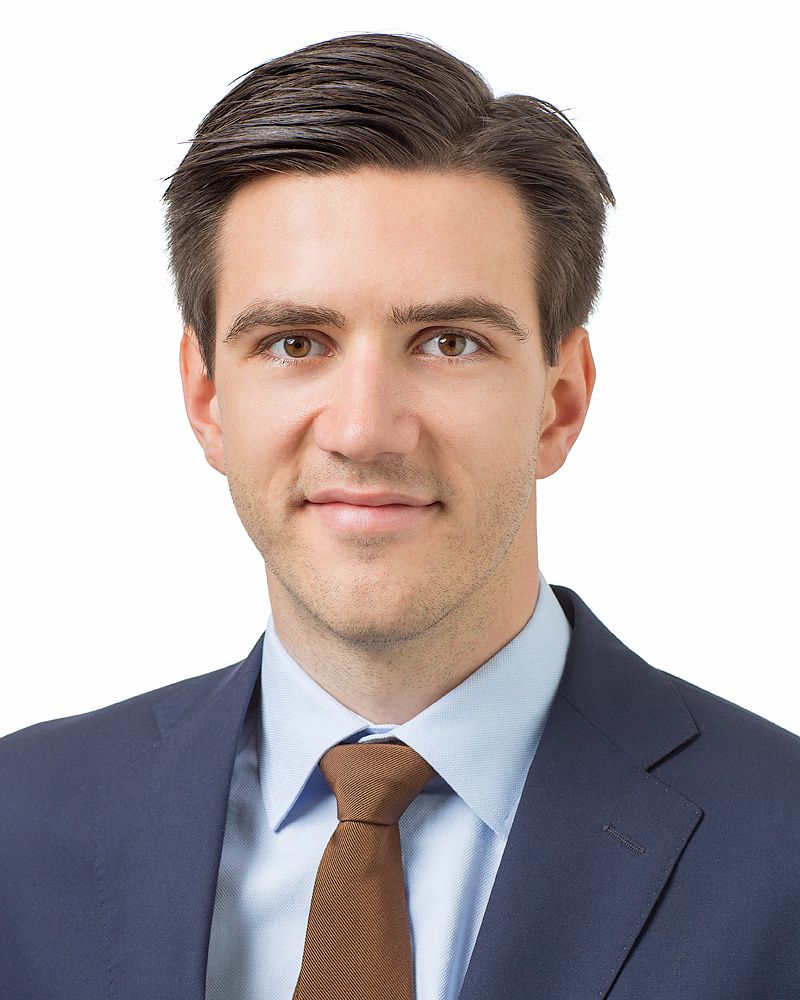 MATTIAS HELMRICH
Work phone: +46 8 459 82 40
Mobile: +46 70 400 00 03
"We are glad to have contributed to the ongoing success of ICT Group and look forward to further executing the company's growth strategy."
Gerbrand ter Brugge, Partner Equity & ECM Advisory Oaklins Netherlands
Other related transactions
Contact us
If mergers, acquisitions or divestures of businesses or business units are part of your strategy, we would welcome the opportunity to exchange ideas with you.
Oaklins N.V.
Beethovenstraat 500
1082 PR AMSTERDAM
The Netherlands
Phone: +31 20 416 1303
Email:
© 2019 Oaklins. All rights reserved. Oaklins is the collective trade name of independent member firms affiliated with Oaklins International Inc. For details of the nature of affiliation, please refer to www.oaklins.com/legal