OAKLINS EXCLUSIVE ADVISOR TO FLORANOVA
Flower and home garden vegetable seed breeder Floranova has been sold to Syngenta, a leading agriculture company that develops and produces agrochemicals and seeds. Oaklins acted as exclusive financial advisor to Floranova on its sale to Syngenta.
Syngenta Acquires Floranova to Enhance Its Growth in the Flower Business
Flower and home garden vegetable seed breeder Floranova has been sold to Syngenta, a leading agriculture company that develops and produces agrochemicals and seeds.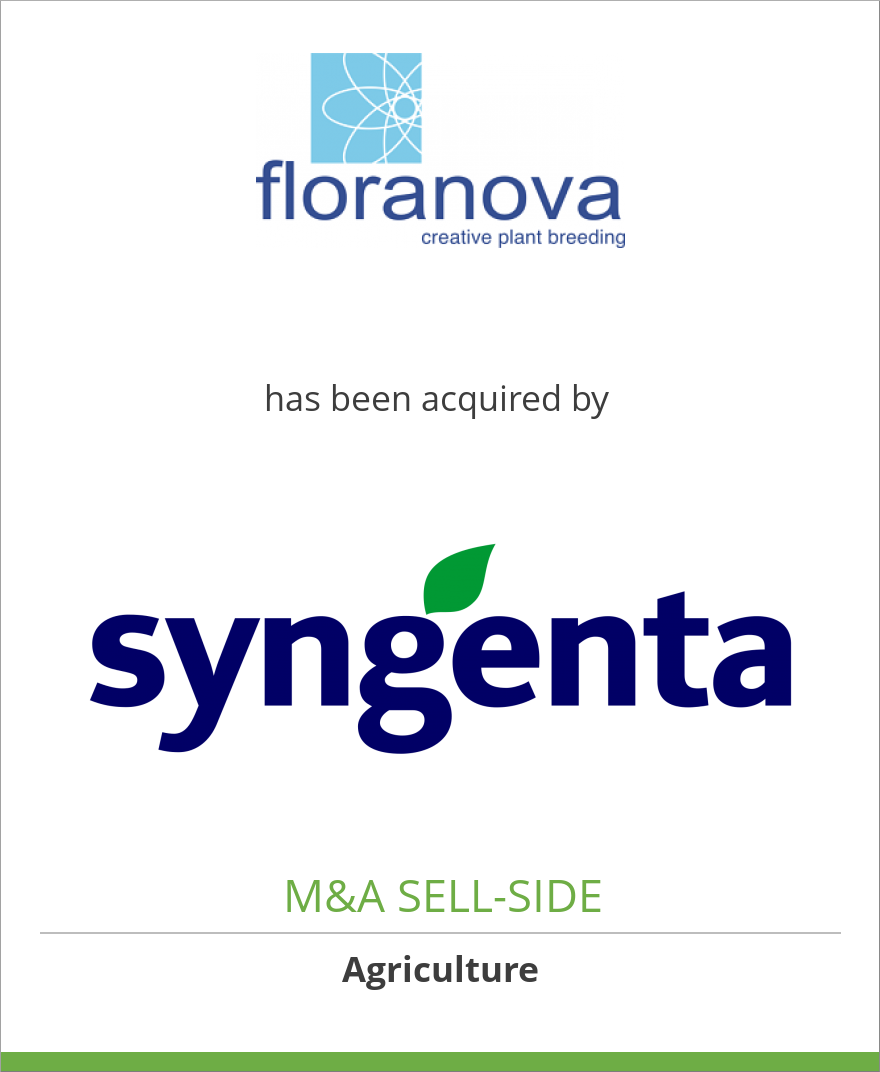 Oaklins' dedicated horticulture team together with the local team in the United Kingdom acted as the exclusive financial advisor to the sellers.
, founded some 40 years ago in the United Kingdom., has become well-known in the industry for its strong brand and for meeting the needs of growers in both established and emerging markets.
, with more than 2,300 employees in the flowers business, is a well-established player in the pot and bedding plants market, serving growers around the globe. It is known for breeding innovative varieties that offer outstanding performance, both for professional growers and retailers alike, in the landscape and the consumer garden segment.
Floranova's broad portfolio and international presence will be important to Syngenta in fast growing markets, like China and India.
Financial terms of the deal were not disclosed.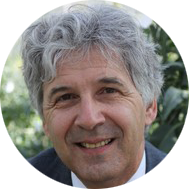 Comments on the deal
Michael Kester
Head of Flowers, Syngenta
"We are excited about the purchase which will help growers to manage changing consumers' demand for a wider variety of crops to choose from. Floranova's complementary seeds offer covers some important gaps in Syngenta's portfolio and brings flower seed crops like Pelargonium, Petunia, Begonia and a distinctive product line of patio vegetables, sold under the Vegetalis label." Kester continues: "Our intent is to maintain and leverage the Floranova brand in a dual brand concept. Both Syngenta and Floranova will continue to operate as independent companies, with their own distribution and differentiated portfolio. This provides exciting new opportunities to strengthen our overall presence in the global flowers market."

Jeff Colegrave
Chairman, Floranova
"Oaklins' approach and experience in the horticulture sector proved to be invaluable in helping us find the right partner. It was a pleasure to benefit from their guidance throughout every twist and turn of the process. Their expertise has helped us to stay ahead of the game and to make this happen. It was a complex transaction that wouldn't have been possible without the deep subsector expertise provided by Oaklins Netherlands together with the invaluable advice of the team at Oaklins Smith & Williamson. Oaklins' joined-up approach of international reach and local execution helped deliver a uniquely competitive sale process; the Oaklins Way was instrumental in the success of this deal. Oaklins added value at every stage and clearly understood our company and the industry. I don't think we could possibly have been in better hands."
Frank de Hek, Head of Oaklins'
global horticulture practice
---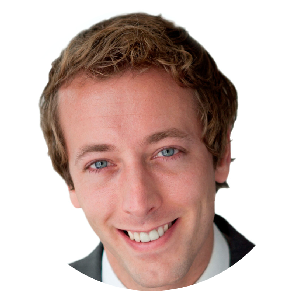 In , we already described the consolidation that is taking place in different parts of the horticulture value chain. This transaction perfectly fits that picture." Frank continues: "As the most experienced M&A advisor worldwide in the horticulture industry, we have a good understanding of the industry dynamics and long-standing relationships with all the key players. This allowed us to position Floranova as a highly attractive investment opportunity and approach all the potential buyers at C-level. The subsequent process went very smooth, and the outcome is excellent news for all the stakeholders."
Brian Livingston, Head of M&A for
Oaklins Smith & Williamson in the UK
---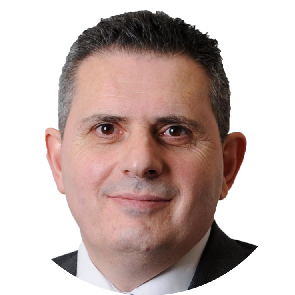 "Oaklins has a strong track record of leveraging local execution with deep global subsector expertise in horticulture and we were pleased to be able to work with a business like Floranova which has such a strong and fast growing international reach."
Oaklins deal team
Oaklins' deal team consists of trusted advisors with an entrepreneurial mindset who combine industry expertise with local presence.


Other transactions in horticulture
Oaklins has been involved in a large number of merger & acquisition transactions in the horticulture sector. Other transactions, among many others, include:
Contact us
If mergers, acquisitions or divestures of businesses or business units are part of your strategy, we would welcome the opportunity to exchange ideas with you.
Oaklins N.V.
Beethovenstraat 500
1082 PR AMSTERDAM
The Netherlands
Phone: +31 20 416 1303
Email:
©2018 Oaklins. All rights reserved. Oaklins refers to Oaklins International Inc. and/or one of its member firms, each of which is a separate legal entity. Please see www.oaklins.com/legal for further details.