Our clients


forge new paths
Few people have the courage and determination of an entrepreneur; it takes a special kind of bravery to face the risks of starting a new venture. Fewer still have succeeded in such a formidable journey, and created a business with considerable capital value through a sale or kept growing through an acquisition. If you are reading this, you are likely a member of that elite club. Congratulations!
---
The flexibility to ensure that local expertise reaches global potential
A successful divestment or acquisition requires hard work, dedication and the right advice from skilled professionals.
We know your industry, and we understand what it took to get to where you are. Many of us at Oaklins have been through the process ourselves. We deliver the unparalleled expertise you deserve, whether you are an individual or represent a corporation or financial investor.
With us as your partner, you're equipped with the agility to navigate market changes, pursue creative and powerful new directions, and realize your vision.
"Prior to choosing Oaklins, I had been approached and interviewed by half a dozen investment banking partners. It was clear to me that Oaklins understood my business better than the rest and had the process, vision and connections to help us get a great deal done."
Your success


is our priority
in every deal
Oaklins' trusted senior advisors are entrepreneurs and have the skills and experience to ensure the best results for our clients, whether at home or abroad. From large national and internationally listed companies to midsize private businesses, the Oaklins way is to make a difference for every client on every deal.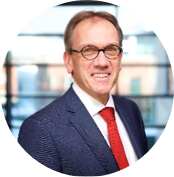 John Quist


CEO of Unica
"Oaklins has shown excellent market knowledge and a strong international reach. We are pleased that with the professional and dedicated assistance of Oaklins Debt Advisory, we created an interesting pre-cooked deal structure including an attractive management equity structure for Unica."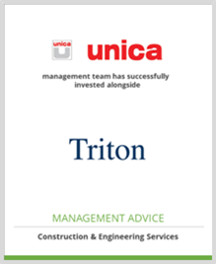 Ronald Boers


CEO of BOAL Group
"Oaklins showed persistence in exploring all options for the company. Oaklins Debt Advisory proved that with the right skills and experience, it can be done swiftly without distracting management from daily operational tasks."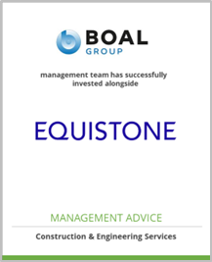 Leon de Keijzer


Founder and CEO of Infradata
"A swift preparation and persistency led to the best outcome for Infradata. Oaklins' Debt Advisory team was able to swiftly prepare relevant and to-the-point documentation that supported an efficient process that led to a commercially attractive package for the company."