Valuation of the market players
In recent years, the first signs of sector consolidation have already materialized, with a growing number of precedent transactions. The transaction mix shows that the three large consolidators drove the majority of manufacturing transactions, and that most transactions were in the range of €50m–2,000m. The average transaction size is much lower for distribution deals, with most targets being valued at less than €10m. In terms of valuation multiples, manufacturer transactions are valued substantially higher than distribution acquisitions (median 10.4x EBITDA vs 6.9x EBITDA). However, this may, to a large extent, also be driven by size differences, as larger companies are typically valued at a significant premium.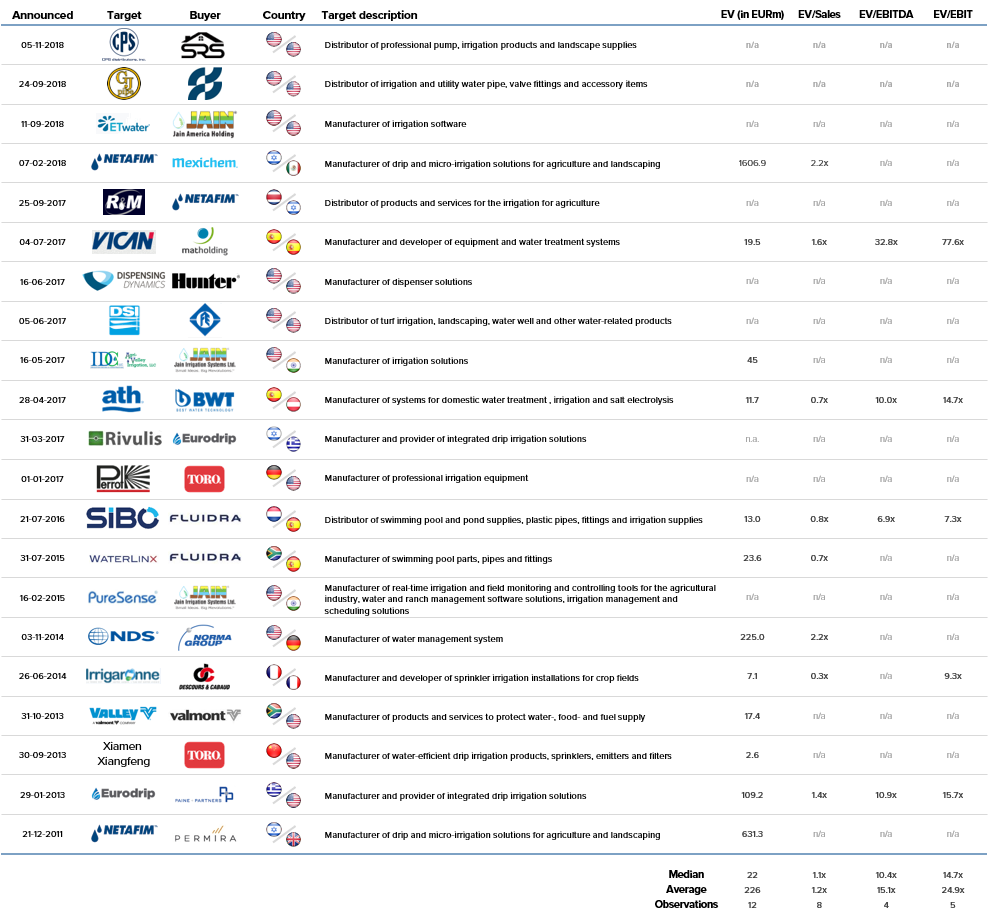 Fueled by excellent long-term growth drivers and healthy profit margins, publicly traded agricultural water equipment companies are valued at strong multiples. Reflecting the strength of the fundamental growth drivers, valuation multiples are also significantly higher than, for example, those of general building material companies; a trend that started about three years ago and is likely to persist going forward.
Valuations of selected agricultural water equipment companies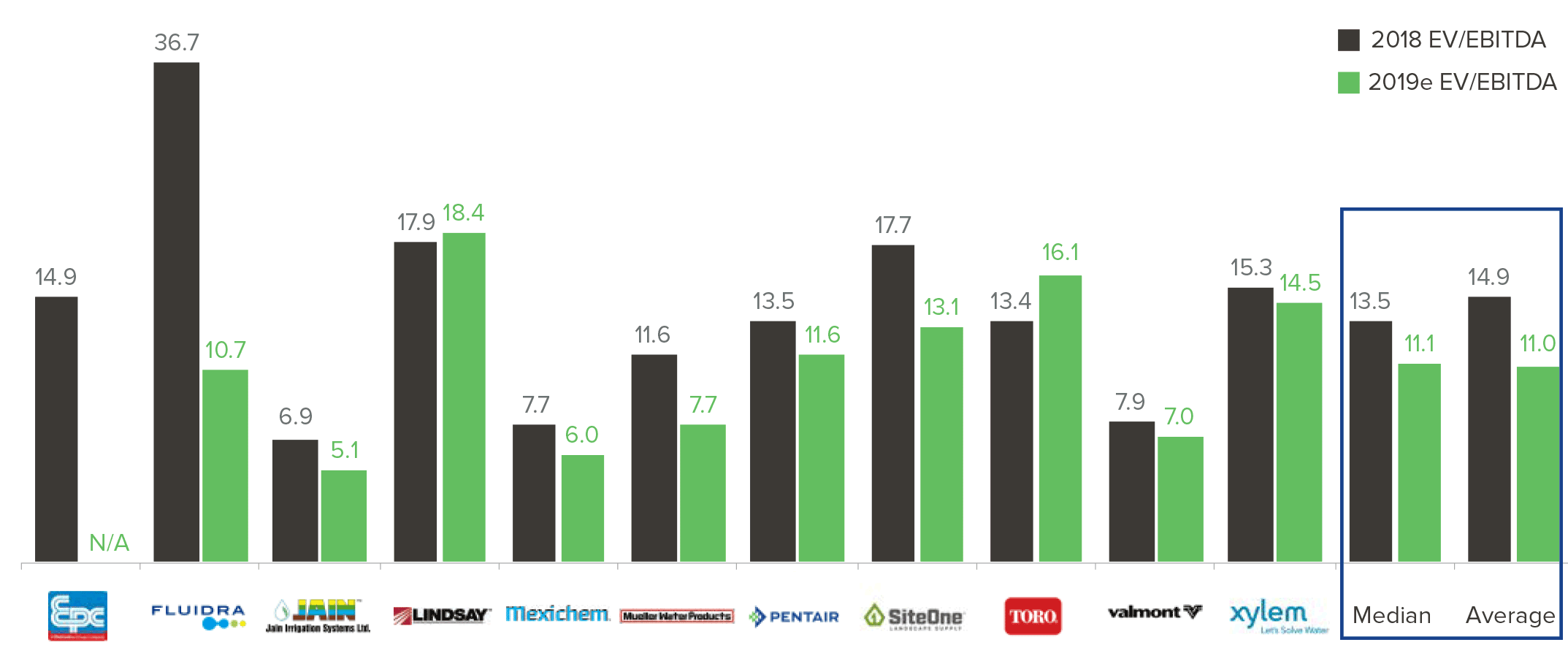 Premium valuations of agricultural water equipment companies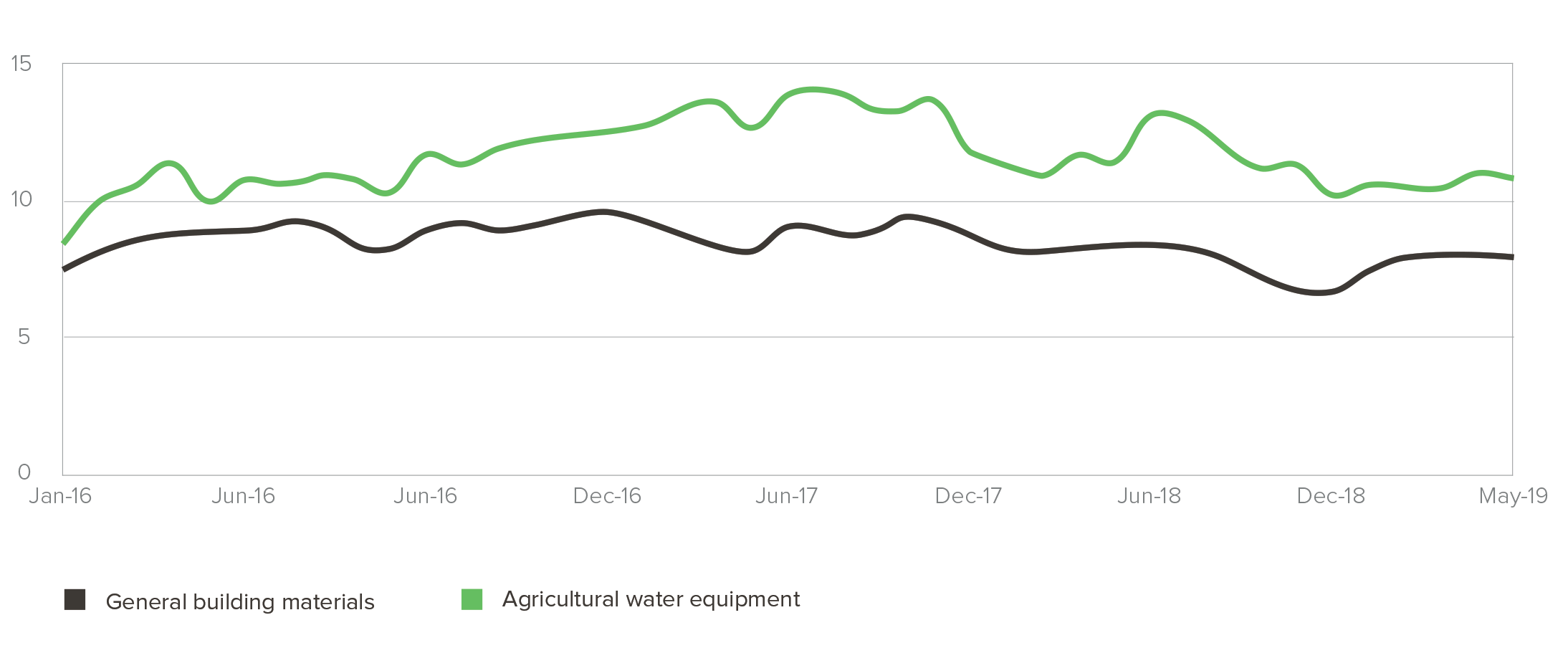 Share this article