The consequences of a fragmented market landscape in the industry
The agricultural water equipment market has distinct characteristics across the value chain, including an increasing technology base, good profitability margins and a high level of industry fragmentation.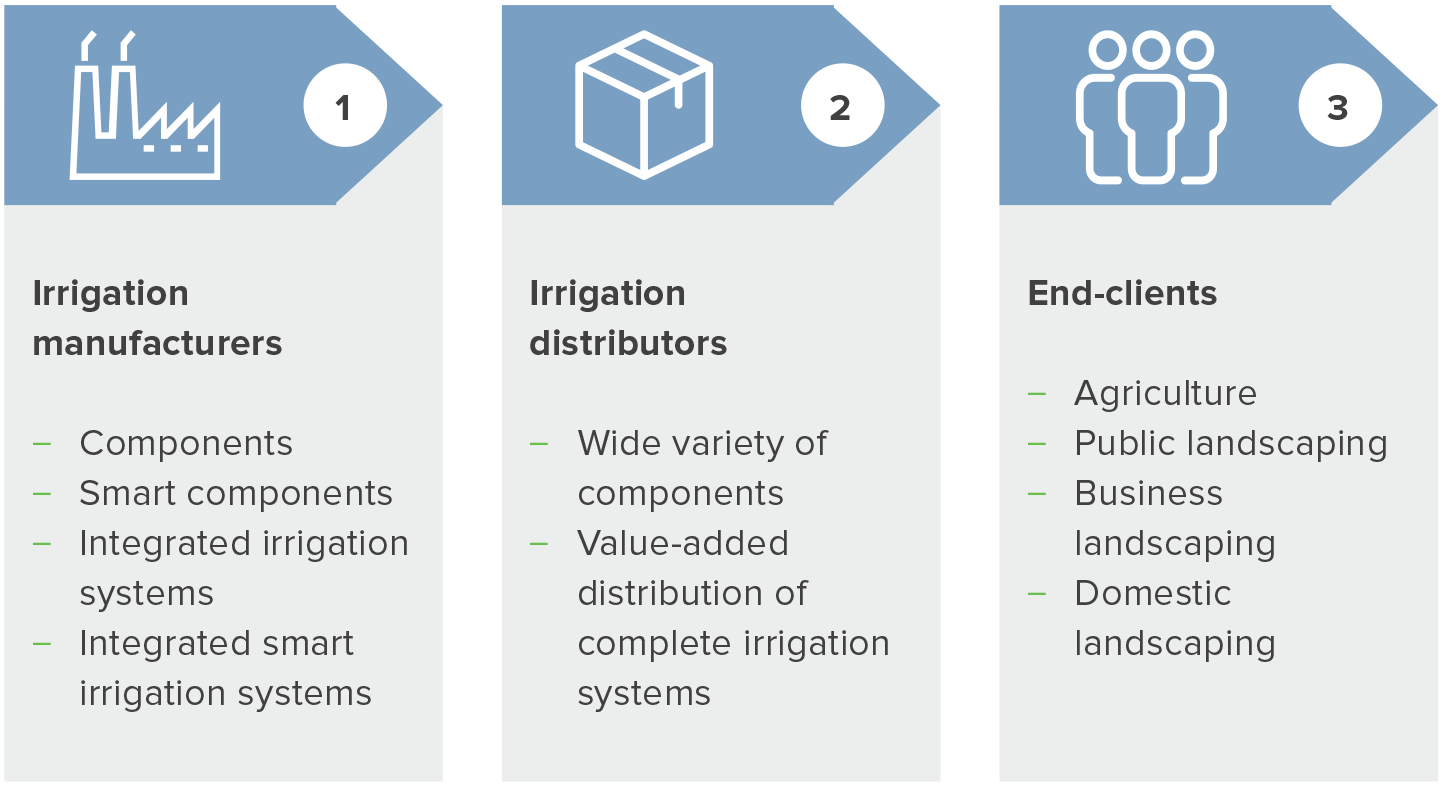 Three large, dedicated players dominate the irrigation product manufacturers' landscape: Netafim (Mexichem), The Toro Company and Jain Irrigation Systems. In addition to these companies, a handful of large manufacturers are active in a variety of industries—one being agricultural water systems (e.g. Lindsay Corporation, Valmont and EPC Industries [Mahindra]). Moreover, there are many smaller manufacturers that often act as local specialist manufacturers of either traditional irrigation products or smart water systems.
Compared to the manufacturers' landscape, the irrigation product distribution space is even more fragmented. There are only a few large players (e.g. SiteOne), with a large share of the market being served by a diverse group of smaller, local companies that can locally reach smaller agricultural clients.
Selected market players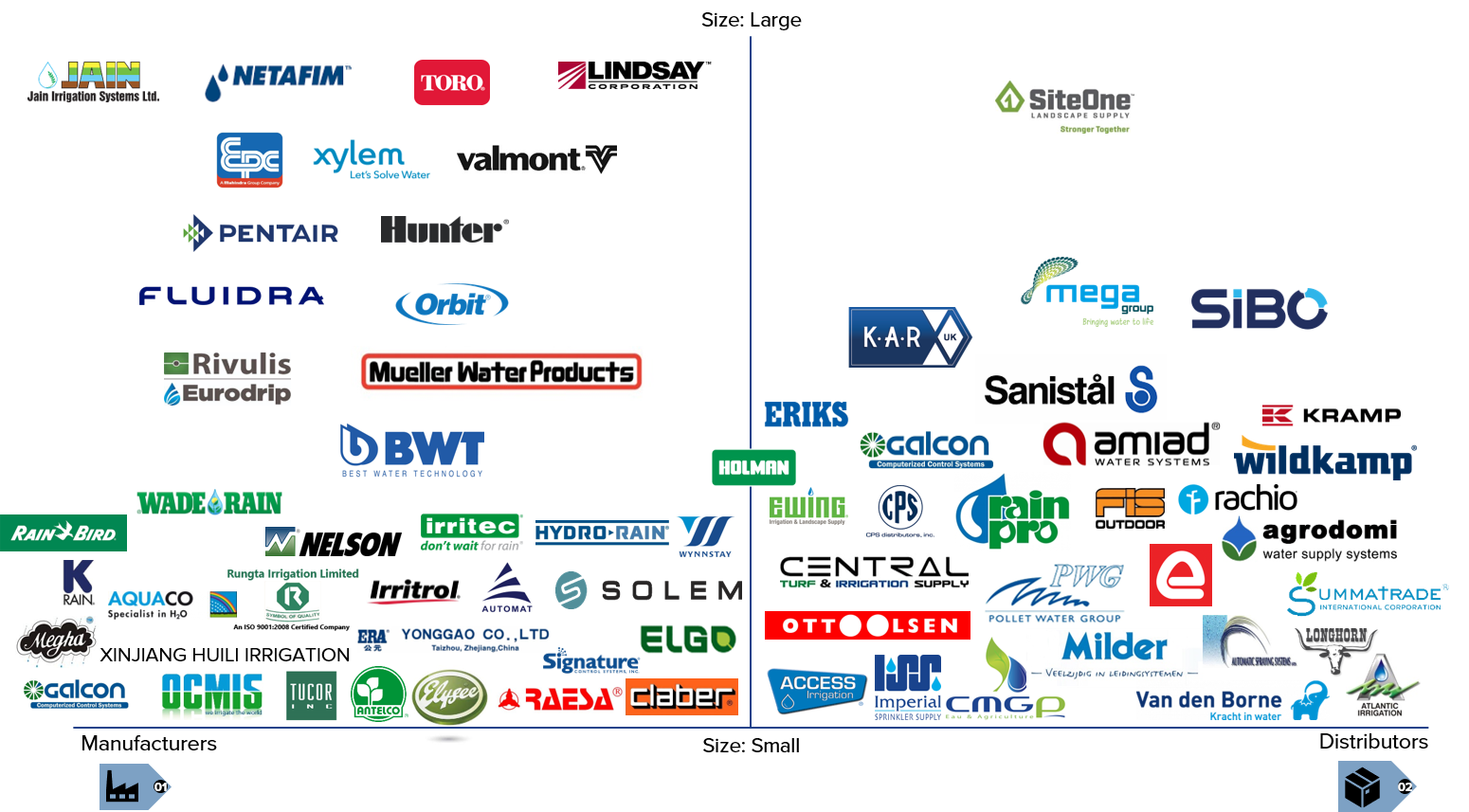 "The highly fragmented industry shows large consolidation potential, and the presence of significant scale and synergy opportunities will trigger a consolidation among industry players."
Frank de Hek, Agriculture specialist, Amsterdam, Netherlands