EXPERT COMMENTARY
---
"A wave of M&A deals is expected within the water agriculture sector"
The agricultural water equipment market has distinct characteristics across the value chain, which fuel M&A activity.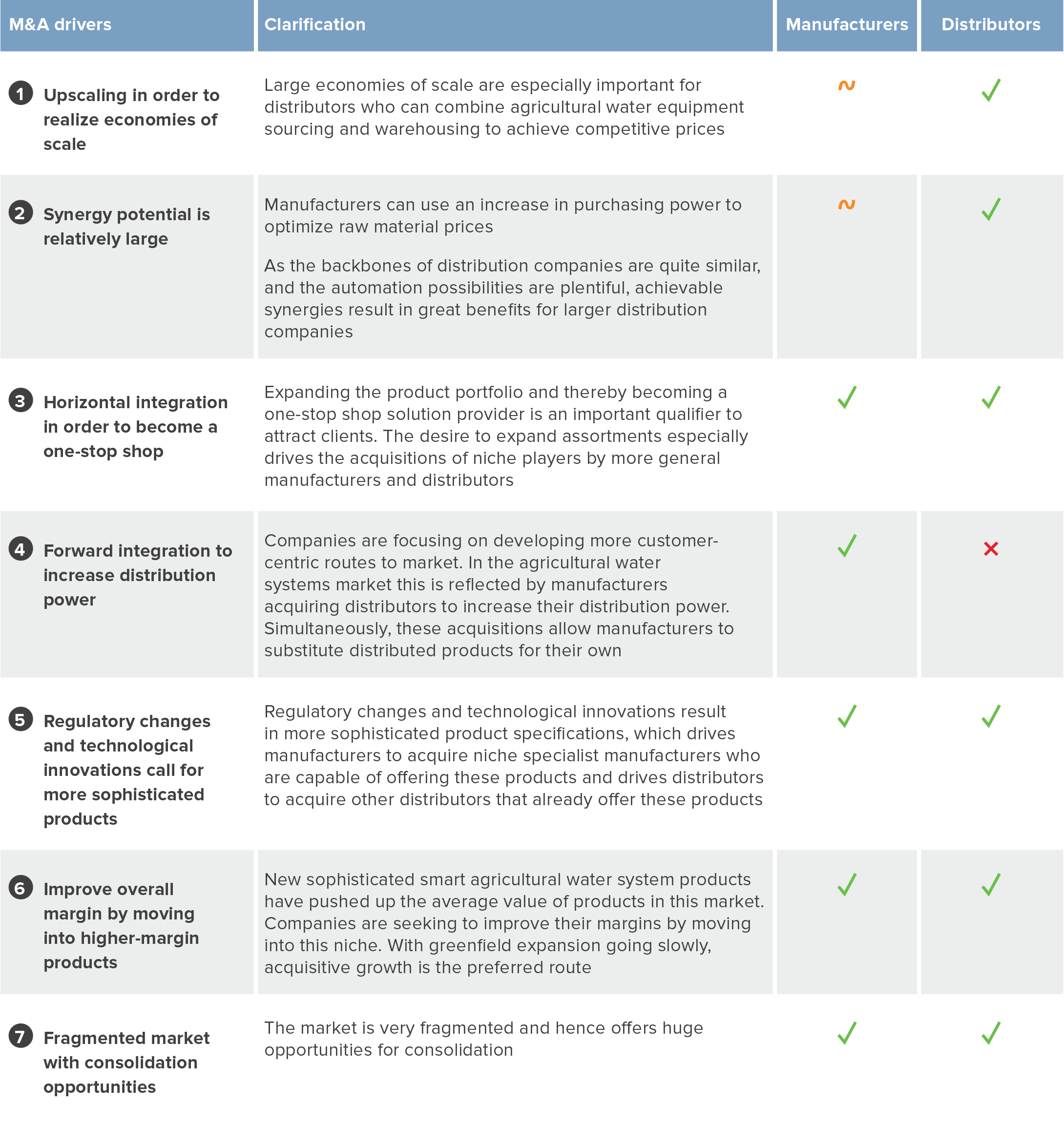 Where are the opportunities?
Driven by six fundamental long-term trends, the market for agricultural water equipment is growing rapidly. In combination with the attractive profitability margins that characterize the industry, agriculture-focused players, water-related companies (e.g. parties active in heating, ventilation and air conditioning [HVAC] and sanitary) and private equity investors are increasingly interested in the agricultural water equipment sector.
In addition the highly fragmented industry shows large consolidation potential, and the presence of significant scale and synergy opportunities will trigger a consolidation among industry players.
We subsequently expect M&A activity to pick up in coming years, and companies need to decide to either act as a consolidator or join forces with another player in order to safeguard the future of their business
Valuation dynamics
Valuation parameters of listed agriculture water equipment players and relevant past transactions.